Delhi: E-shuttle bus service for secretariat visit soon | Delhi News – Times of India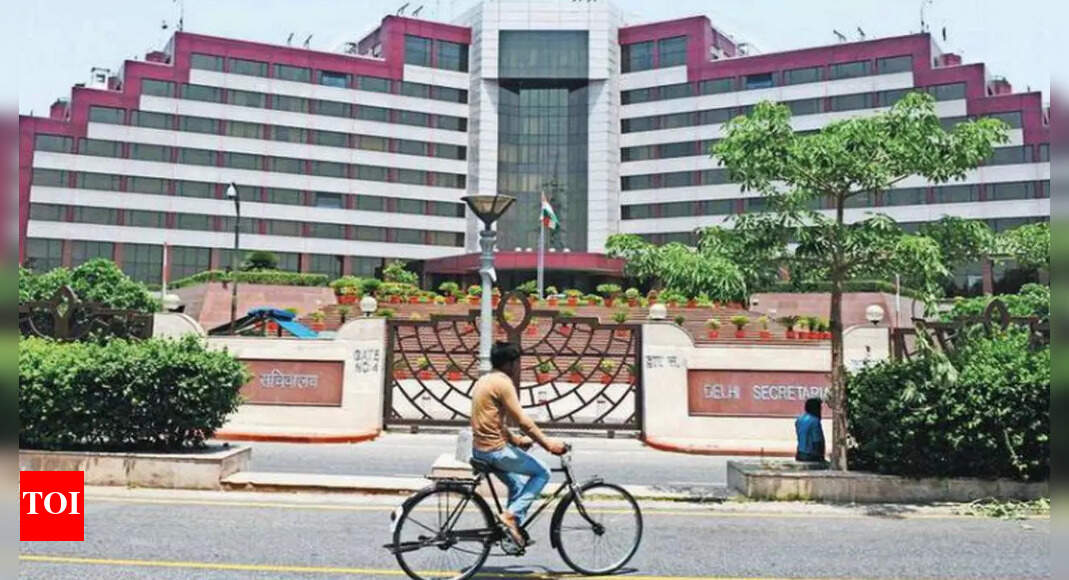 At least 6,000 Delhi government employees, in addition to a large number of security personnel, staff posted at other locations, general public and mediapersons visit the secretariat every day
NEW DELHI: Delhi government may soon start electric shuttle bus service for its staff and general public who visit the Delhi secretariat located at Players' Building every day.
Sources said at least 6,000 Delhi government employees, in addition to a large number of security personnel, staff posted at other locations, public and mediapersons visit the secretariat every day.
In absence of last-mile connectivity from the nearest metro stations and bus stops, they are forced to walk a distance or pay exorbitant charges to autorickshaws. Though there are some DTC routes that pass through the building and the neighbouring Indira Gandhi Indoor Stadium, the frequency is less and the service is not reliable.
Following complaints from people, the general administrative department of the government is carrying out a survey to assess the possibility of providing "free of cost electric shuttle service" as a last-mile connectivity option to people visiting the secretariat. Players' Building houses the offices of chief minister Arvind Kerjiwal, his council of ministers and chief secretary apart from top bureaucrats of about 20 departments. In a circular issued a few days back, the general administration department said it had been brought to its notice that the public visiting the secretariat face "difficulties" as the building is "not well connected" to nearby major transit hubs such as the metro stations at Indraprastha Estate and ITO, railway station of Tilak Bridge and bus stops at ITO, Rajghat and Ring Road.
The nearest metro stations at ITO and Indraprastha are over one km away while bus stands, too, are located hundreds of metres from the seat of Delhi government.
A senior Delhi government official said that visitors and employees, especially women, have repeatedly raised the concern of safety in the absence of easy to access and reliable last-mile connectivity options as the nearest metro station and bus stops are far from the secretariat building.
"With a view to explore the possibilities of providing convenience, safety and last- mile connectivity, the general administration department is conducting a survey for analysing the feasibility of starting an electric shuttle to Delhi secretariat," the circular said.
The department has devised a travel survey involving government employees. It will help the department to estimate the actual demand during peak hours as well as non-peak hours, it added.
FOLLOW US ON SOCIAL MEDIA
FacebookTwitterInstagramKOO APPYOUTUBE