In Greater Noida village, illegal club for Chinese expats | Noida News – Times of India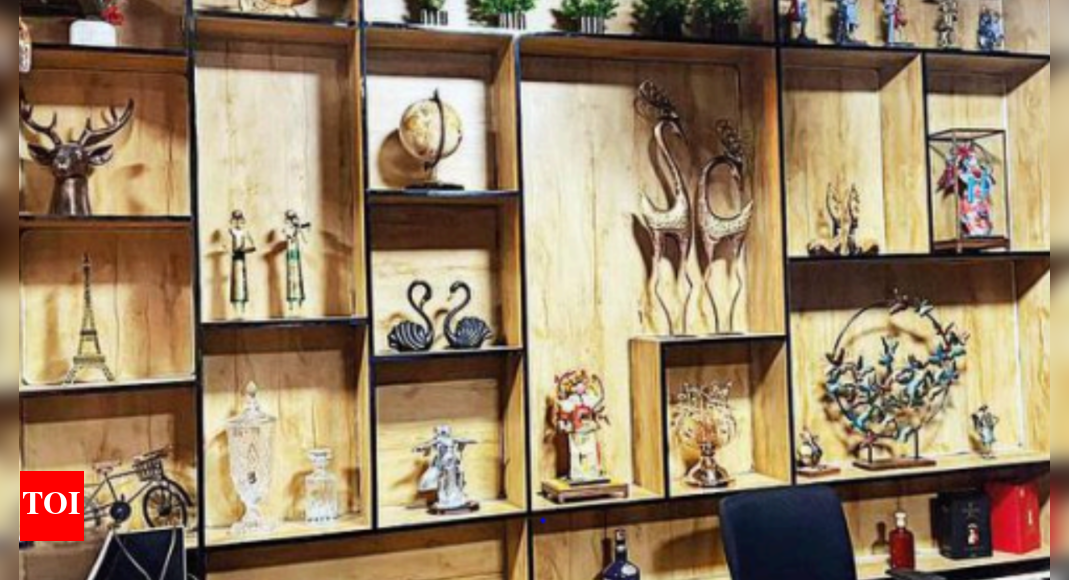 All items used and displayed at the club were made in China and the menu cards were only printed in Mandarin
NOIDA: From the international border at Bihar's Sitamarhi, where two Chinese nationals were held trying to enter Nepal illegally last week, the trail of investigation has run to the manicured compound of a plush bar and club, complete with lodgings, a gaming parlour and a swimming pool, at a Greater Noida village, reports Advitya Bahl.
Designed to cater to Chinese expats living and working in NCR, the club – which police said was illegal as it didn't have the required licences – was run by Xue Fei, a 36-year-old Chinese national who came to India on a business visa in 2019 and has been staying here illegally since July 2020.
'15-20 Chinese nationals fled Gr Noida club on tip-off'
Noida: Xue Fei (36), who hails from China's Hebei province and also goes by the name Kelay, and his Indian partner Petekhrinuo, 22, were arrested earlier this week after interrogation of two Chinese nationals held in Bihar's Sitamarhi – Yung Hai Lung, 34, and Lo Lung, 28 – by the Sashastra Seema Bal revealed they had stayed for 15 days at the rented apartment Xue Fei and Petekhrinuo shared in Greater Noida's Jaypee Greens.
Police said they had detained six of the employees at the club being run by Fei – all women, including two Nepal citizens – for questioning. The club, Tianshang Renjian, operated from an airconditioned three-storey building with stilt parking inside a leafy compound at Gharbara village. Police said their focus now was on finding Xue Fei's main business partner, an Indian based in Gujarat. "While tracing the movement of Xue Fei and going through his call details, it was found that he used to often visit Gharbara village. A police team that went there found a luxury bar that was being run for nearly two years. In the raid, we detained six," DCP Meenakshi Katyayan said.
There were 15-20 Chinese nationals on the premises at the time, but they managed to leave before the police reached, the DCP added. "We suspect they were tipped off," Katyayan said. Police got access to CCTV footage of the club on Thursday.
"Our main focus is to recover the original Indian passport of Xu Fei and find Gujarat-based businessman Ravi Natwarlal, who seems to be his Indian partner and point of contact. Noida police is now working in collaboration with West Bengal Police, Haryana Transport Authority and several other internal security agencies," Katyayan said. The club, whose interiors have a Chinese theme, has its bar and food menu in Mandarin. "The ground floor of the building has a gaming parlour and a pool," a senior police officer said.
An officer who participated in the raid said there were 50 rooms on the second and third floors. "The rooms are spacious and luxuriously appointed All items we found here are made in China," the officer said. The building, the officer added, is owned by a Gharbara resident, who is a senior politician's son. "A rent agreement between the owner and four people, including Xue Fei and another Chinese national, was made in October 2020 for the five years. We are currently on the lookout for the three business partners mentioned in the agreement," the officer said. Two of the business partners are Indians.
FOLLOW US ON SOCIAL MEDIA
FacebookTwitterInstagramKOO APPYOUTUBE