Lodhi road accident: Homeless, we live & die on streets, says kin | Delhi News – Times of India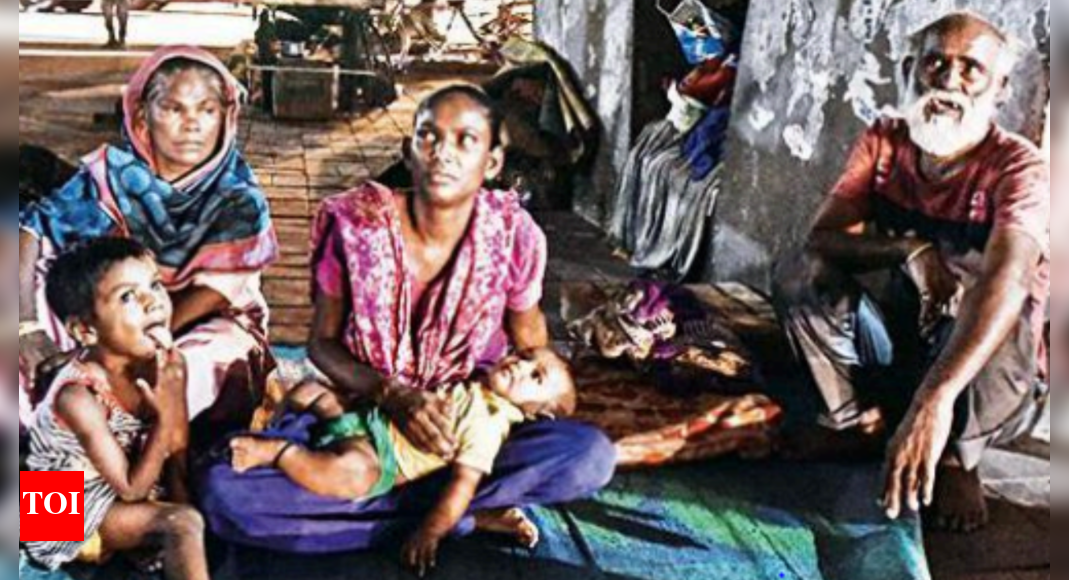 The family of eight has been living under the flyover since 2017.
NEW DELHI: Even in her worst nightmare, 30-year-old Abida couldn't have imagined that her children, with whom she was playing before going to sleep on June 9, would die in a few hours. In the early hours of June 10, Amir (10) and her sister Roshini (6) died when a WagonR crushed them after it was hit by a BMW car near the Lodhi Road flyover.
Remembering the night, Abida said, "Amir and Roshni were playing with their two siblings. Other homeless kids had also joined them. All of us were happy." They went to sleep around 10.30pm; around 4.30am, the accident took place.
"Amir was crushed, blood was oozing out of his head. My grandaughter, Khushi, was also dragged along by the car, but her mother rescued her," said Mohammad Islam, the victims' grandfather.
The family of eight has been living under the flyover since 2017. "We feel suffocated inside shelter homes. We have spent our whole life on the road, but this is the first time that such an accident has happened to us," Islam said.
Javed Ali, a 65-year-old homeless, had a close shave. "The car hit the people sleeping next to me. The scene was horrific and chaotic," he said. "There was blood all over the spot, people were crying, we were all numb after losing the children."
On Thursday, TOI visited the spot and found the family sitting under the same flyover, though they have changed the exact spot of sleeping. "For a mother, the most painful situation is losing her children. Khushi is just 4 years old and constantly asking about her siblings," Abida said.
The victims' father, Mohammad Jahangir, was also injured in the accident. "He has been injured on the legs, but is still pulling his rickshaw. We are dependent on his earning," Islam said, adding that he himself does a petty job.
Apart from other homeless people, nobody came to help them, said Islam. "Who cares for homeless people?"
Mohammad Rafique, a family friend, said he had given the children food packets on that day before leaving for home. "Both of them were very happy. I can't forget their smile," he said.
Over 150 homeless people sleep in the area around the flyover. The family earlier used to live inside a park and later shifted under the flyover. "We were not frightened while sleeping on the street, but this incident broke us from inside. We are homeless, we have to live and die on the street," said Abida.
FOLLOW US ON SOCIAL MEDIA
FacebookTwitterInstagramKOO APPYOUTUBE